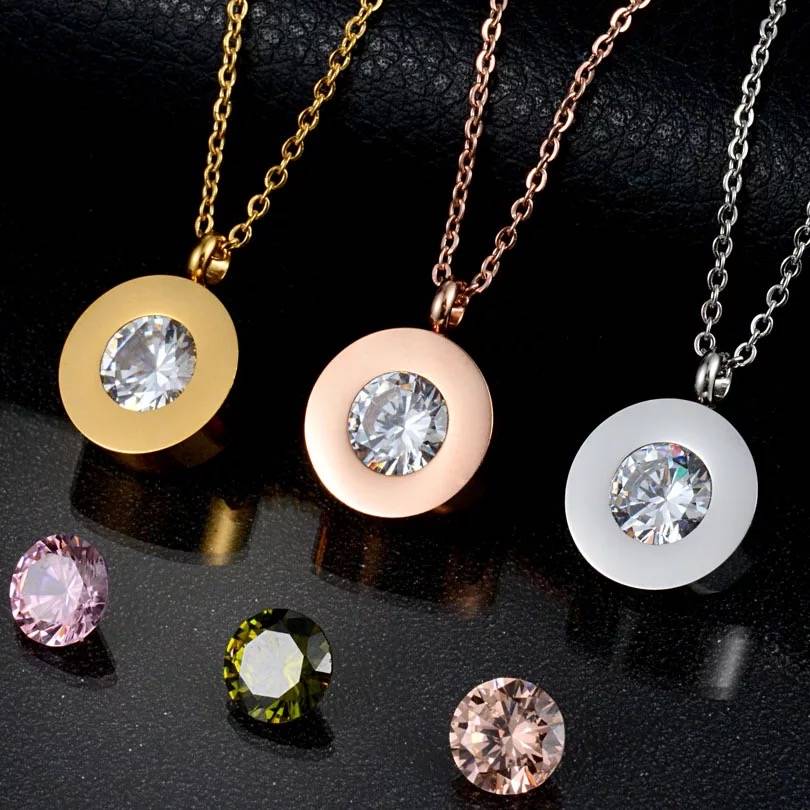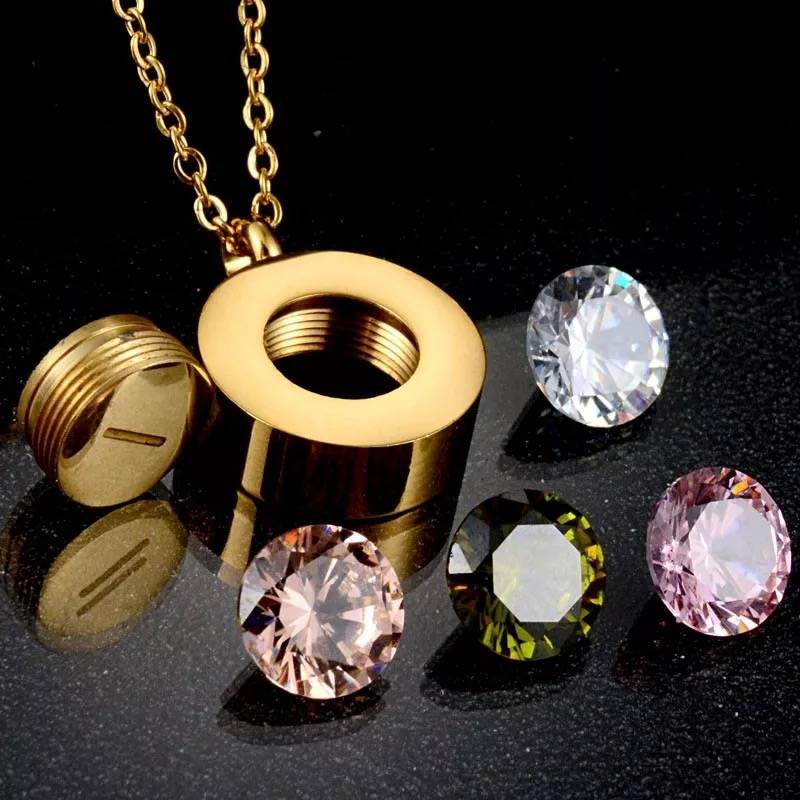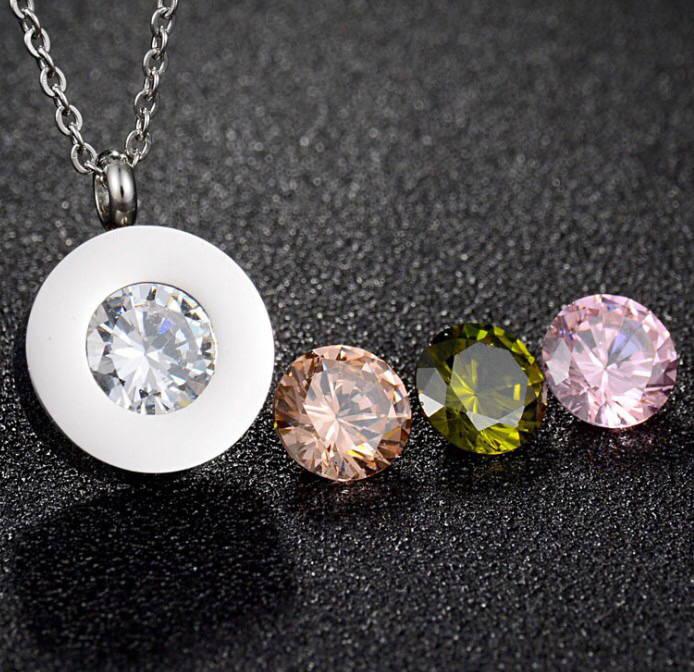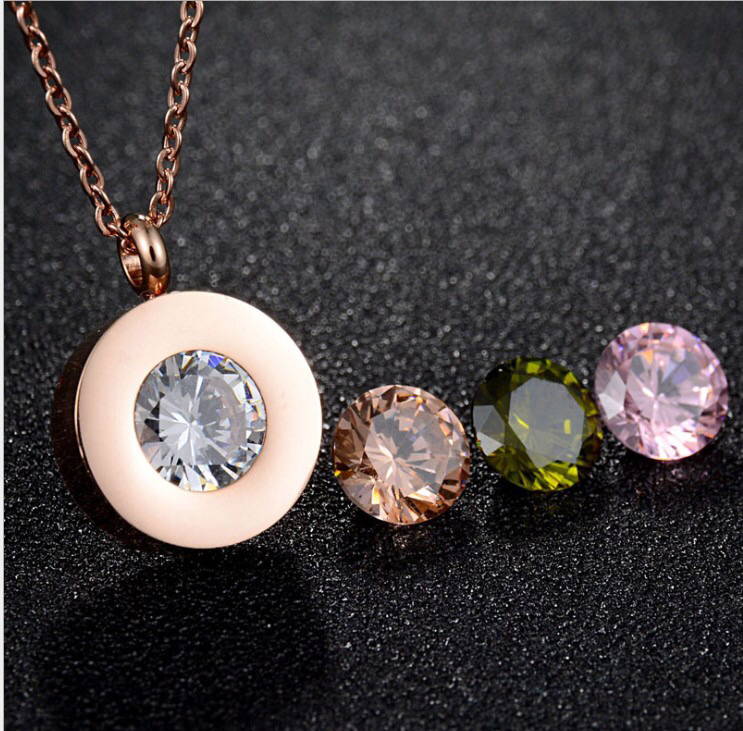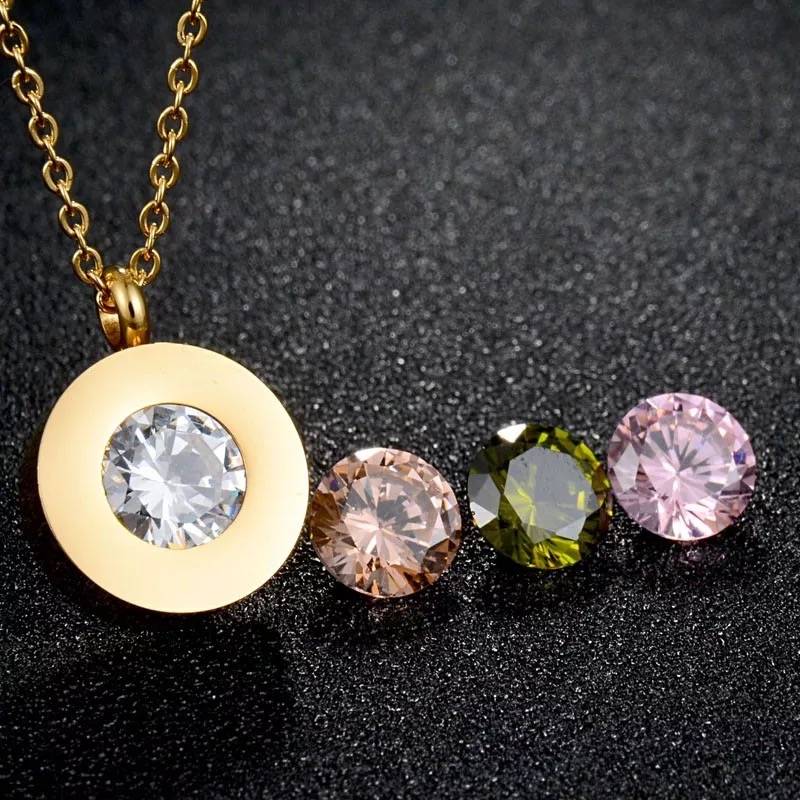 Interchangeable Crystal Necklace Set
Simple yet stunning. Our Pura Crystal Necklace features a single dazzling Cubic Zirconia, which can be removed from the necklace and swapped for a different colour.
Each necklace is supplied with four coloured Cubic Zirconias, and it's very easy to change them over - we've included a little video guide below. It's essentially four beautiful necklaces in one!
The necklace is available in three finishes Classic (Silver), Rose-Gold, and Gold.

Your Pura Crystal Necklace is supplied with the following colour Cubic Zirconias:
You can also purchase additional Cubic Zirconias to add to your collection - we have eight colours available.
Composed of 316L Stainless Steel, your necklace will not fade or discolour, and it's anti-allergy.
Changing Your Pura Crystal - Video Instructions
Liquid error (templates/page.gem-50573705302-template line 9): product form must be given a product
Liquid error (templates/page.gem-50573705302-template line 9): product form must be given a product
Liquid error (templates/page.gem-50573705302-template line 9): product form must be given a product
Liquid error (templates/page.gem-50573705302-template line 9): product form must be given a product
Liquid error (templates/page.gem-50573705302-template line 9): product form must be given a product
Liquid error (templates/page.gem-50573705302-template line 9): product form must be given a product
Liquid error (templates/page.gem-50573705302-template line 9): product form must be given a product
Liquid error (templates/page.gem-50573705302-template line 9): product form must be given a product
Liquid error (templates/page.gem-50573705302-template line 9): product form must be given a product
Liquid error (templates/page.gem-50573705302-template line 9): product form must be given a product
What Our Customers Are Saying